Welcome To C.G.C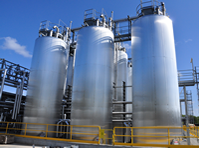 CGC is one of the leading contractors in the Mid Atlantic and Delaware Valley regions providing services in Environmental Abatement/ Duct Cleaning, Scaffolding, Industrial Coatings, Spray Foam Insulation, Fire Stopping and Mechanical Insulation. CGC also manufactures and distributes HVAC Energy saving systems; Fabrite, Phenolic Duct and Removable Insulation Pads and provides consulting services (Building Sciences) to minimize and resolve problems related to building design.
Key industrial/commercial clients are pharmaceutical, food & beverage, chemical, petroleum, institutional and commercial, including Health Care (Hospitals), Universities and other educational facilities such as schools. CGC companies have been serving the industrial/commercial community for construction and facility maintenance needs for over forty years and go to great lengths to maintain strong and lasting relationships with our customers by always making their needs our priority.
CGC employees receive ongoing safety and trade training to ensure that we always provide the most qualified and experienced mechanics and supervisors to work on each and every facility/project we are privileged and honored to be awarded.
Our Mission
CGC's mission is to provide the highest-quality workmanship possible to our customers in the safest environment possible. Customer satisfaction is always our priority and the measurement of our success.
Our Success is built on the dedication and integrity of our personnel, our commitment to continuous training, maintaining a solid work ethic, and our passion for staying current with the newest innovations of our industry.
Affiliations