Welcome to CGC Insulation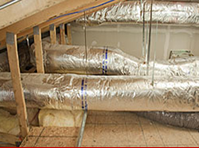 "Everyone pays the cost for insulation, whether they have it or not"
County Insulation Company (CIC) is a CGC company that has been headquartered in New Castle, DE. for over forty years and has gone to great lengths to maintain strong and lasting relationships with our customers; Analyzing and solving problems quickly and correctly has been and remains a cornerstone to maintain sound customer satisfaction.
With over forty years of industrial and commercial insulation experience, CIC offers the most advanced insulation services available today. This experience, combined with continuous ongoing manpower training allows CIC to remain at the forefront of the industries technological advances allowing us to provide the best in quality service and performance. CIC's numerous disciplines offered by a grouping of several divisions within the CIC company portfolio allow for seamless job planning; combining operations to a single management application, reducing down time and associated cost with multiple contractors. Customer satisfaction is priority #1 for all CIC employees who will strive above all expectations to satisfy the customer's needs.
CIC strives to meet client schedules to ensure projects are completed on time and within budget. CIC is always flexible and able to adapt to our customers needs so that projects requiring unexpected or unplanned weekends or even around the clock performance are not a problem, whether it is necessitated by budget, shutdown, or an emergency situation. We welcome the opportunity to present our company's capabilities to you.